If your email campaign is based on 100.000 emails at a time per week, the best choice is definitely SendBlaster Pro.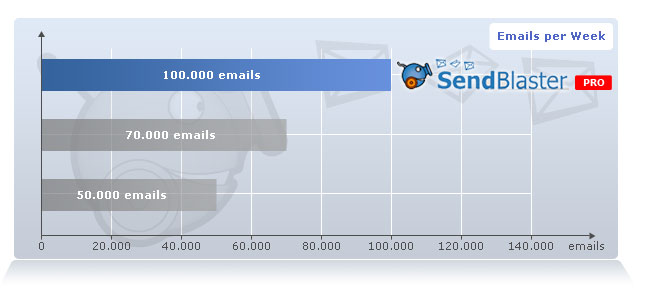 With a one-off payment you'll get an advanced tool that will make it easy both to craft and send your newsletters and manage your customer list.
Plus, with SendBlaster Pro you will have more than 100 free, ready-made email templates crafted by designers and a statistics service to keep track of all email opens, clicks and bounces (complete with a Google Analytics integration). A technical support service by email is also included.
Remember…
Also, to ensure the highest delivery rate of your 100.000 messages campaign you should choose a professional SMTP service. In fact, only a dedicated outgoing server can manage such a large quantity of emails sent at once, minimizing the risk of being taken as spam by your recipients' incoming servers.
To know more about that, please have a look at turboSMTP.