1000 emails per month is an extremely manageable quantity of messages for a marketing campaign.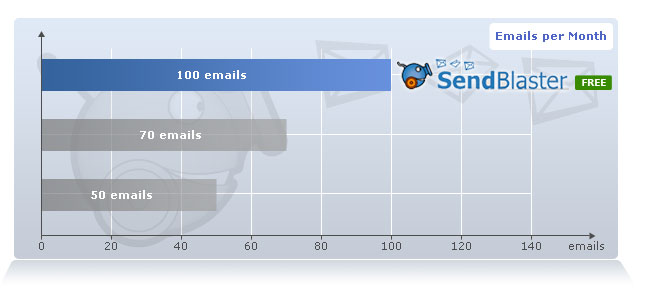 If you want to send them in different moments – for instance, if you have divided your 1000 recipients list in smaller chunks – you can use SendBlaster Free Version: with no expense at all you will get a powerful newsletter software that will make you send up to 100 messages per day – with a lot of other advanced features.
Remember…
If you need to send your 1000 emails at once on a monthly basis, on the contrary, you should upgrade to SendBlaster Pro.
With SendBlaster Pro you will be able to send unlimited emails, manage unlimited lists, set up to 50 simultaneous connections and get our technical support by email any time you need it.
With a one-off payment you'll get a lifetime license for a complete marketing solution.