Do you use repeated texts in your messages?
SendBlaster 3 includes a new feature called Text snippets that will save you a lot time each time you create a new message.
In fact, with Text snippets you can save portions of texts that you usually insert in your emails and reuse them without having to type them all over again.
You can save any text you want (plain text, no html code) as text snippets. For example:
coupon codes
salutations
contact information
business descriptions
introduction texts
and much more.
Text snippets can be anything from a short phrase (like Best Regards) to an entire paragraph.
Simply consider which texts you use frequently for your emails and save them as Text snippets. They will be stored into SendBlaster and you'll be able to reuse them anytime you like. They're just a click away.
How to create a new Text Snippet
Open SendBlaster and select the Compose message panel.
Click on the Text snippets icon in the Compose editor.

In the new pop-up window that will appear, click on New and add the text you want to save and reuse.
In the example below we created a new snippet titled "Signature" and entered all details to be added as a signature.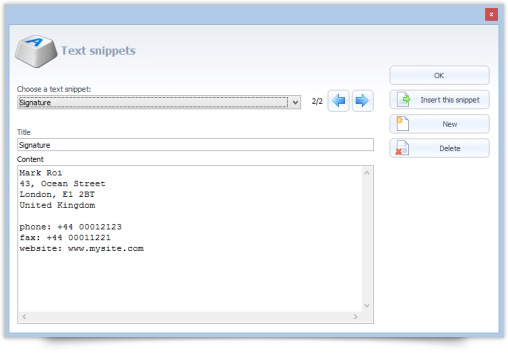 If you want to immediately use this text, click on Insert this snippet. Your text snippet will be included in the message where the mouse cursor is positioned.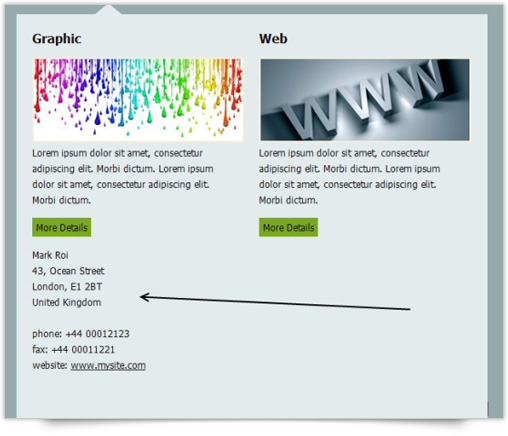 If you do not want to insert it in the current message, simply click OK. This way your snippet will be saved for future use.