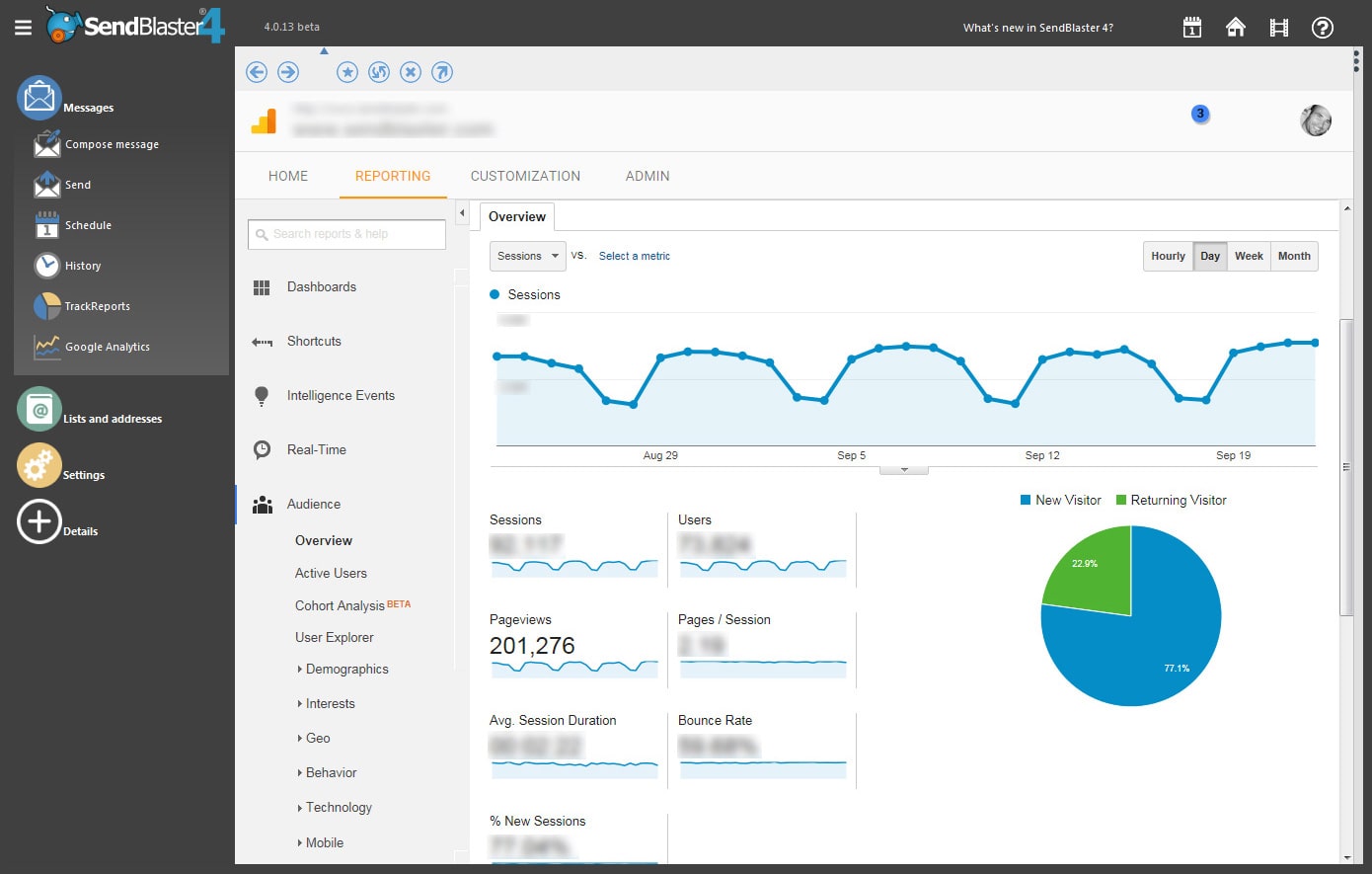 An effective email marketing requires specific tools for analyzing data. SendBlaster & Google Analytics let you know wether after reading emails your customers did purchase your products, subscribe your website or finalilze goal you setted in your Google Analytics.
Moreover we give for free our stats service TrackReports (now in beta) in order to know stats of email opened, clicks and so on.
Free DownloadBuy SendBlaster Pro
Latest release: License agreement – How to uninstall
Google Analytics
What happens after your recipients click on a link on your e-mail? Google Analytics is a completely free web analisys tool that can track your recipient's actions when they reach your website and give you the answers you need.
TrackReports
TrackReports can determine how many sent e-mail were delivered, opened and clicked. Altough it's important the analysis of these data, they can't tell you how many of those who clicked buyed your products and, if not, what the reason could be.