Gör du massutskick, marknadsför, skickar nyhetsbrev eller inbjudningar?
SendBlaster är den bästa programvaran för att hantera dina e-postlistor och planera marknadskampanjer via e-mail på några sekunder. SendBlaster kombinerar dessa båda funktioner till en enda produkt. Du kan nyttja det praktiska i ett e-postprogram och samtidigt nytta flexibiliteten hos en webbtjänst. Å ena sidan kan du skapa nyhetsbrev och hantera listor direkt på skrivbordet, dels kan du få ett e-mail via Cloud och hantera rapportering och förbättra dina e-post kampanjer.
Vår nya utgåvan SendBlaster 3 är full av fantastiska funktioner. Programvaran finns både som en gratis lösning och en professionell programvara. Du behöver ingenting abonnemang, utan betalar en engångssumma för att få en livstids licens. Vi är också stolta att kunna erbjuda en garanti där du kan få pengarna tillbaka inom femton dagar om du inte är nöjd med programvaran.

E-mail marknadsföring blir enkelt
En bra e-handels kampanj behöver inte innebära dyra webbaserade lösningar: det kan hanteras effektivt på din stationära eller bärbara dator, hålla dina egna e-postlistor privata och även hantera din strategi för din kampanj på ett lätt och effektivt sätt. Det är enklare, säkrare och kostnadseffektivt.
E-postmarknadsföring är baserad på en pålitlig och trygg relation med dina kunder. SendBlaster hjälper dig att bygga upp den, säkra den och utveckla den.
LADDA NED GRATIS
100 % gratis programvaran KÖP PRO VERSIONEN
Licens på livstid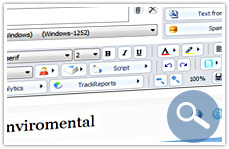 Med vår programvara för massutskick, kan du komponera stilrena e-mail som du sedan kan konvertera – detta skapar verkliga resultat!
Hur? Du väljer bland kategorier sorterade med våra gratis e-mallar. Skapa en layout med SendBlasters inbäddade e-mail redaktör eller en extern HTML-redaktör. Köp en skräddarsydd mall och få hjälp av våra professionella webbdesigners och experter på e-handel.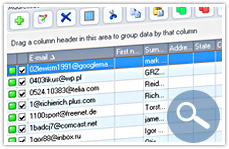 Den enda effektiva (och juridiska) sätt att genomföra en e-handels kampanj, är genom att skicka ut e-mail lista till personer som tillåtit detta. Detta betyder att du bygger upp din egen lista av tillståndsbaserade adresser till kunden du vill göra utskick till på bara ett klick.
Vår programvara gör det otroligt enkelt. Du kan skapa anpassade webbformulär för din webbplats och låta dina användare prenumerera på detta genom bara ett par klick. Du kan sedan spara och samla in alla insamlade adresser och skapa en eller flera listor med olika budskap.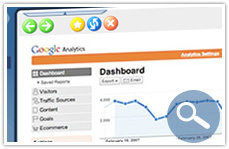 En effektiv e-marknadsföring kräver en grundlig marknadsanalys. Vår effektiva mjukvara och Google Analytics kommer att analysera och hjälpa dig. Analysen är baserad på din e-post, om kunderna har köpt dina produkter, prenumererat på din hemsida eller andra aktiviteter har skett.
Dessutom erbjuder vi en gratis e-mail service som spårar dina kampanjer. Du kan även kolla status på lästa e-postmeddelanden, klickfrekvens och många andra relevanta variabler.
Möt våra glada kunder
Vi tror att det bästa sättet för dig att förstå vår produkt, är genom att låta våra tidigare kunder uttala sig. Här är några rader från de som har köpt vår programvara och utnyttjat denna möjlighet.
"After years of searching and trying out different bulk email software, I think that I may have finally found "the one" — your software looks great!"
"...now I can send up to 10k newsletters per day, thank you for your support and for your very nice piece of bulk email software"
"We're using daily Emails to inform our employees and clients. Now we can send our production briefings for TV-Productions much more easily than before"
Discover other Sendblaster users reviews
Bland våra kunder

Skicka massutskick eller nyhetsbrev med vår originalmjukvara och börja din marknadsföringskampanj nu!